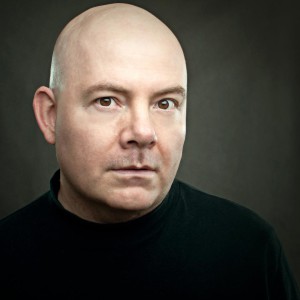 As winner of the Mattia Battistini Opera Contest Gianluca Zampieri started his international career performing in major opera houses in Italy (e.g. Bologna, Venezia, Genova, Roma, Palermo, Catania, Torino) and in foreign countries (e.g. Zürich, Frankfurt, Bonn, Karlsruhe, Budapest, Prag, Lima, Monte-Carlo, Shangai, Taipei).
His versatility he demonstrated in debuting more than 54 main roles of italian, german, czech, russian, english and french repertoire and is singing nowerdays mainly the italian spinto repertoire, the german Heldentenor Fach and as a specialist for czech repertoire:
OTELLO he performed in many productions worldwide (Luglio Trapanese, Bratislava, Cordoba, Medellin, Astrakhan, National Moravian Opera and in next December 2018 in Craiova). In 2013 he was invited by K. Penderecki to sing Verdi's Requiem at the Beethoven Festival in Warszaw. 
Also CANIO (I Pagliacci) he sang several times and 2015 at the Massa Marittima Festival, Europa Musica production in 2016 and Leoncavallo Festival in 2017. Furthermore ERNANI in Vilnius or RADAMES (Aida) and MANRICO (Il Trovatore) at the State Opera Prague (to both houses he returned in several seasons).
In november 2018 he will perform Andrea Chénier in Catania.
As Heldentenor he debuted 2014 Wagner's SIEGFRIED (Siegfried) in Osaka, performed the same role 2015 in Shangai and will do again 2016 at the Tiroler Festspiele Erl. Wagner's TRISTAN he sang 2015 at the Poly Theatre Peking (first time Tristan and Isolde in China's history) and again in Erl. 
As a frequent guest he already sang there SIEGFRIED (Die Götterdämmerung) and TANNHÄUSER as well as GUNTRAM from R. Strauss. 
He sung BACCHUS (Ariadne auf Naxos) in Bratislava.
He appeared in 2018 in the new production of Parsifal in Opera Bastille (Erste Graalsritter) and in may 2019 he will perform in the world premiere of "Les Bienveillantes" by Parra in Antwerpen, directed by Calixto Bieito.
As a Slavic repertoire specialist he sung the role of STEVA (Jenufa) at the Tokyo National Opera in 2016, Laca (Jenufa) in Mexico City 2012, National Moravian Opera and Brno. He was Albert Gregor (The case Makropulos) in Prague National Theatre in 2011. Rusalka (Princ) he sung also in Prague and in Rome Opera. He is actually performing the role of Tìchon in the Robert Carsen's production of Kata Kabanova in Brno, where he is also scheduled as HERMAN in Tchaikovsky's "Pique Dame".
Mr. Zampieri received various awards:
He won the "Libusek Prize of the Tzchech Press Association" for his interpretation of LACA in Janacek's Jenufa at the National Opera Prague.
In 2007 for his performance of Alfanos CYRANO DE BERGERAC (coproduced by Baden State Opera Karlsruhe and NDM Ostrava) he won the "Thalia Award" in Prague – the major czech artistic award.
In 2010 he was nominated for the "Opera Oscar" by the german opera magazine Opernwelt for his interpretation of Boito's NERONE in a successful production of the Antik Festival Trier